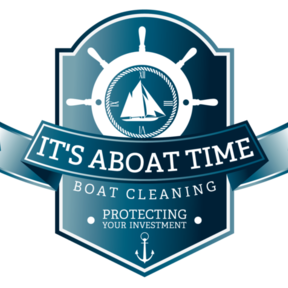 MEET THE OWNER:
Hello meet Francisco Sprott, owner of It's Aboat Time Boat Cleaning Services. Francisco started his boating career as a Boarding Officer for the Coast Guard in 2002. After serving his country for five years he then transitioned to a career in the yachting industry where he was a Deckhand and Third Engineer responsible for the overall maintenance of the decks and the engine room of a 200ft mega yacht. During his seven years in the yachting industry, Francisco developed and mastered the skills in yacht detailing which he is very passionate about. Today, Francisco now owns and operates a licensed and insured full service boat cleaning and detailing business committed to excellence, great customer service and protecting your investment using only top quality marine grade Eco-friendly products. You can be assured that Francisco will take great care of your boat as if it was his.
WHAT WE DO:
At It's Aboat Time Boat Cleaning we specialize in a wide range of boat detailing services. We pursue the utmost excellence in restoring heavily oxidized boats and the delivery of show room like results on boats and yachts in North East Florida. We offer a variety of services to meet your individualized needs. Whether it's just a one time wash and wax or a full interior and exterior detail we can get the job done for any budget, meet your deadline and get you back on the water.
​
WHAT PRODUCTS DO WE USE?
Menzerna Compounding and Meguiars Polishing Systems. The Highest Quality in Boat Detailing Products.
​
WHAT TO EXPECT WITH OUR BOAT CLEANING SERVICE:
1. Give us a call to schedule an inspection visit free of charge.
2. At the time of inspection we access all of your concerns, your expectations and together we develop a plan that works best for you.
3. Execute the plan and get your boat cleaned.
4. Monitor progress of project.
5. Deliver a high quality service and get you back on the water to enjoy your boat.
​
No followed people