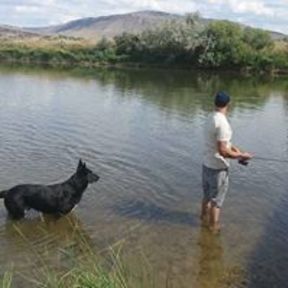 Tyler Tirado
Jacksonville, FL
tyler.tirado1@gmail.com - (831)383-3894
Willing to relocate: Anywhere
Authorized to work in the US for any employer
WORK EXPERIENCE
Deckhand (crab and shrimp) on F/V Alecia Dawn
Alecia Dawn inc. - Monterey, CA-August 2015 to Present
Monterey spot prawns are caught on the California coast, using a series of traps on an anchor line. Pulling one trap at a time and discarding by-catch then dumping the prawns into the live well.

Dungeness crabs are caught off the California using single line traps on a float bouy. Pulling traps with a hydrolic block system. Measuring each crab and discarding the smalls and females.
Deckhand
misc. commercial fishing boats - Monterey, CA-November 2013 to Present
The commercial fishing industry in Monterey, Ca. doesn't have a lot of people. Making it easy for me to work on two or three boats during the same crab season.
Deckboss
F/V "Santina" Sardina LLC. - San Pedro, CA-October 2016 to April 2017
Worked a 50 ft fishing vessel from L.A., California up to Fort Bragg, California. Commercial fishing Dungeness Crab for the season. Worked the deck by myself this season, just the captain Mike Sardina and myself running 175 crab pots every few days dealing with weather.
Deckhand and Naturalist
monterey bay whale watch - Monterey, CA-February 2014 to May 2015
Being the only deckhand on a coast Guard inspected 70ft whale watching boat includes; the safety of all passengers during all three, three hour tours each day, making coffee and tending the snack bar, educating passengers about whales and other wildlife throughout the trip and answering everyone's questions. Doing whatever the captain needs done. Tying and untying boats. And scrubbing boats down at the end of the day.
Team Member (floater)
Esalen Institute - Big Sur, CA-January 2008 to October 2014
I worked in the laundry and housekeeping department for the most part. Including cleaning each room, bathroom, shower, and living space, dusting, and vacuming. Then bringing all dirty towels, linens and cloth to the laundry room and doing all laundry. However I also worked in the grounds department and maintenance department. Duties included; making rooms ready for the next set of guests, fold message towels, refill soaps, fix and clean toilets, trim bushes and weeds, maintain walkways, keep property in good shape. Make sure everything is working, and watered, and clean.
laborer
Stoker and Allaire - Carmel-by-the-Sea, CA-May 2010 to September 2013
Apprenticing carpenters and other builders, assisting them in completeling the task at hand. From digging trenches to finish work.
EDUCATION
some college in Sociology
Monterey Peninsula College - Monterey, CA
2009 to 2011
SKILLS
Quickbooks (2 years)
CERTIFICATIONS/LICENSES
California Commercial fishing
March 2016 to March 2017
California Commercial fishing permit, with a trap endorsement. I'm more than willing to get a commercial liscense for any state I need to work in
ADDITIONAL INFORMATION
I work hard. I know how to contribute my skills to a team of skilled workers. As well as competently achieve any goals given as an individual. I am very personable and well spoken. I am able to learn fast, and I enjoy learning new things. I know how to educate myself about any subject through research. I speak a little bit of spanish, not fluent. I know how to use computer programs, but I haven't taken the classes.

feel free to call or text me. or call these.
References.
Kieth Stembler- manager of sales and advertising/media for Chris' Fishing and Whale Watching-(831)-917-2339
Jerry Wetle Sr.- owner of AAsportfishing and Fisherman's Choice. F/V Pacific Endeavor- (831)-869-2774
Dayne Nix-Professor at Naval Postgraduate School, Monterey, Ca. (619)-207-8396
Monty Truitt-Fellow deckhand on charter boats in Monterey. (831)-580-7286
Captain John Mayer- Senior Captain at Monterey Bay Whale Watch. (831)-970-1183
No followed people